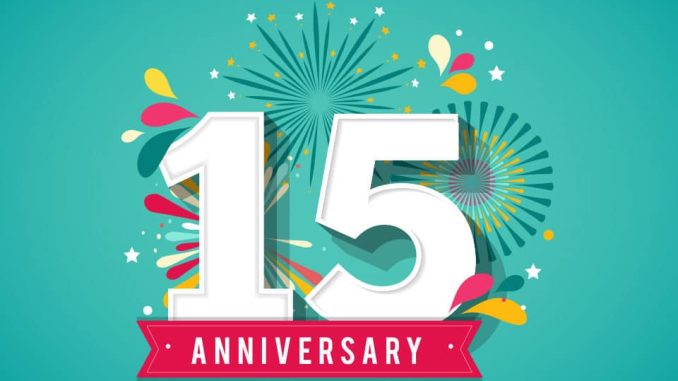 We are celebrating our 15th Birthday on the 1st November 2020!
After years of hard work, we have been reflecting on the days of starting out with only £200 while spending 10 hours a day posting flyers door to door. After leaving his job at Doncaster Council to pursue his dream of working for himself, Director Steve says "It was very strange working in a full time job one minute to the next minute being sat on the sofa at home with two weeks before the mortgage is due, it soon makes you focus!"
We then went on very quickly to purchase our first works car which used all Steve's' savings, but by keeping focused we have moved and expanded over the years.

How has 15 years been possible?

IT To Go – Computer Services is a Local Business which started in 2005. With 10 years IT experience businessman Steve decided to take on the challenge of running his own business, providing Computer Support to Residential, Business & Local Government clients.
Due to the success of the first year, by 2006 Steve made the decision to buy a shop in Doncaster, Town Centre, to grow the business further……..

This unit was sadly too small and fast outgrown, so in 2008 we bought a newer unit out of the town centre and this allowed us to have a High Street location in Hatfield.
However, as we were still expanding rapidly we needed a larger unit again therefore in 2014 we took on 2 new members to join our team, and moved to our new site in Dunscroft. This now means we have a large repair room and sales floor to stock a large range of technology.
Fast forward to 2020 and our unit is just how we want it and this year will are looking to grow the business and expand further into the Yorkshire area selling online and in-store and supplying our services to Residential, Business & Local Government clients over the entire UK.

So remember if you need help with your Technology feel FREE to give us a call today for impartial advice and support.

Whatever your issue we are sure we can help, no job is too big or small for us!

Call: 01302 352352
Visit: www.ittogo.co.uk
Email: [email protected]
Live Chat: Via our Website
Messenger: Send us a message